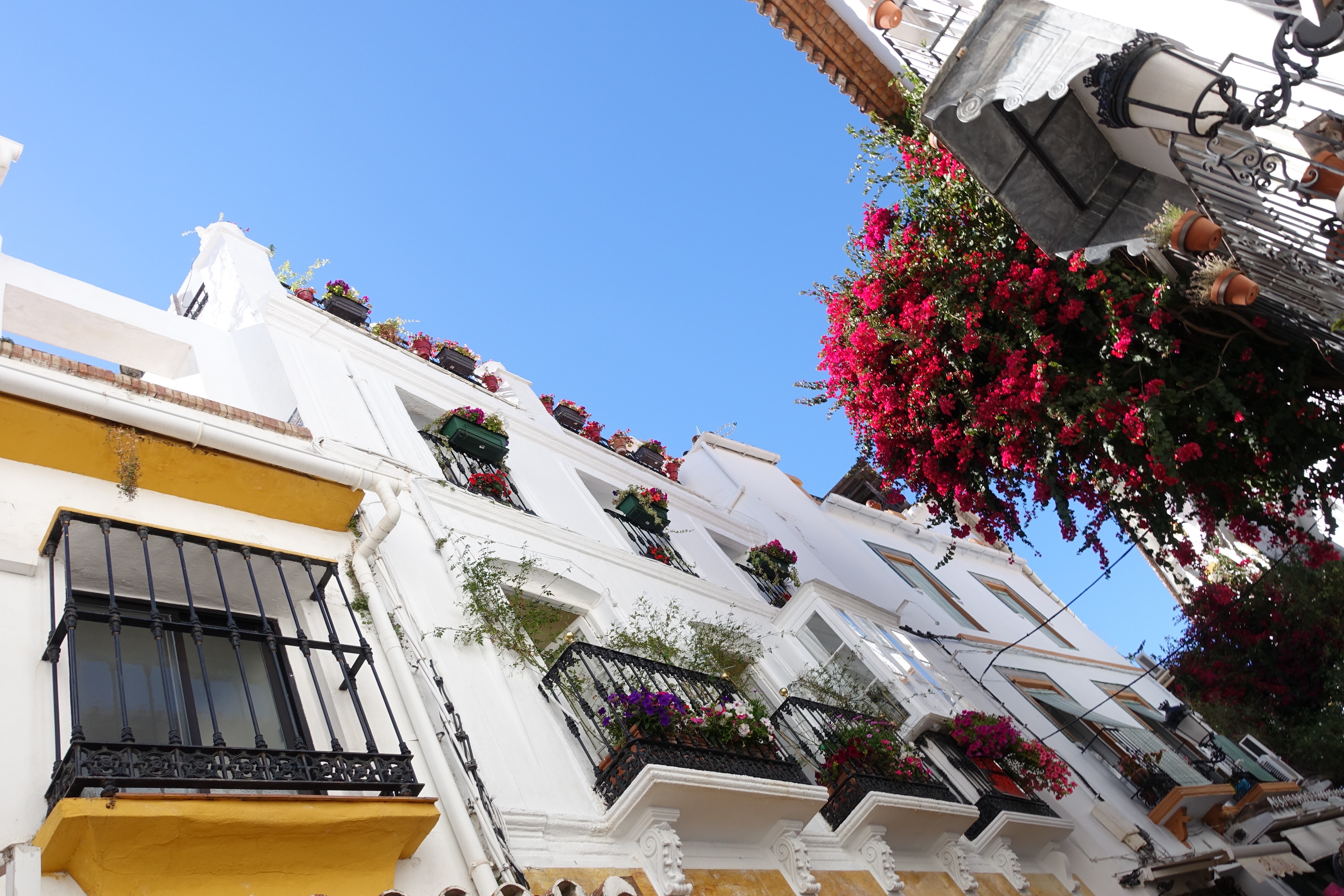 Every time we have guests from out side we introduce Marbella Old Town. Always enjoy to walk around and sometime stop and just look up for few moment. I love to see descent people's life. People who trying to keep their place clean and tidy maintain beautiful patios and flowers. It doesn't have to be a big mansion. I enjoy seeing small windows decorated by well maintained flowers.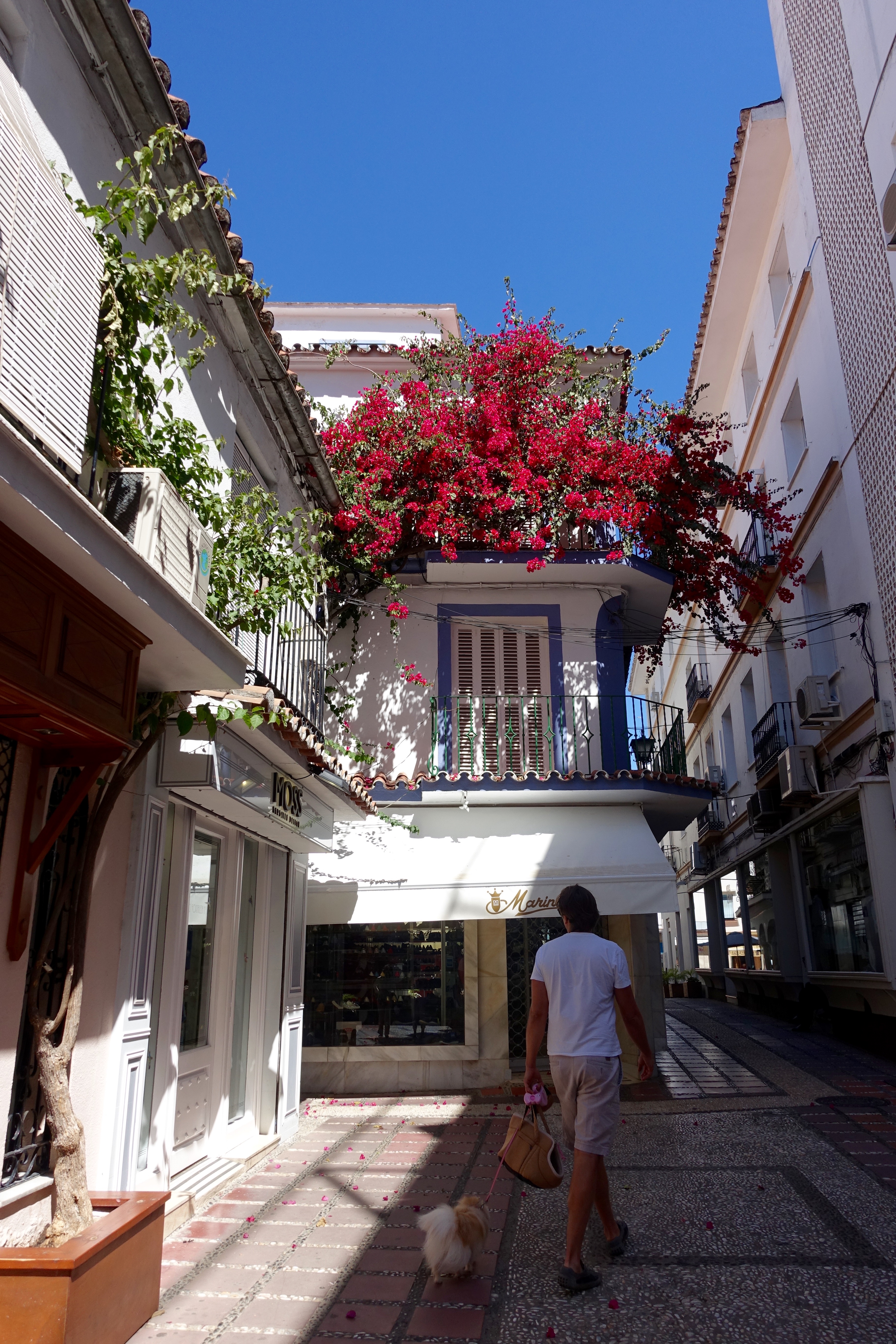 Last Saturday we had a family lunch and long walk in Old Town. My mother's sister was visiting us for 3 month and it was a last weekend we spend together this time in Marbella. I don't probably see her until I go back to Tokyo end of this summer. My husband and I we have a several iron rules we committed to each other as a married couple. One of them is " Family comes 1st " We both make effort and work so hard to make time for our family. Some times it's not easy because we both have very busy life and we travel a lot. But we are thankful that we both can manage to spend time with our family. I understand that there are many people in this planet who can't spend time with their family as much as they want to.. I can't really complain about my life on any topic.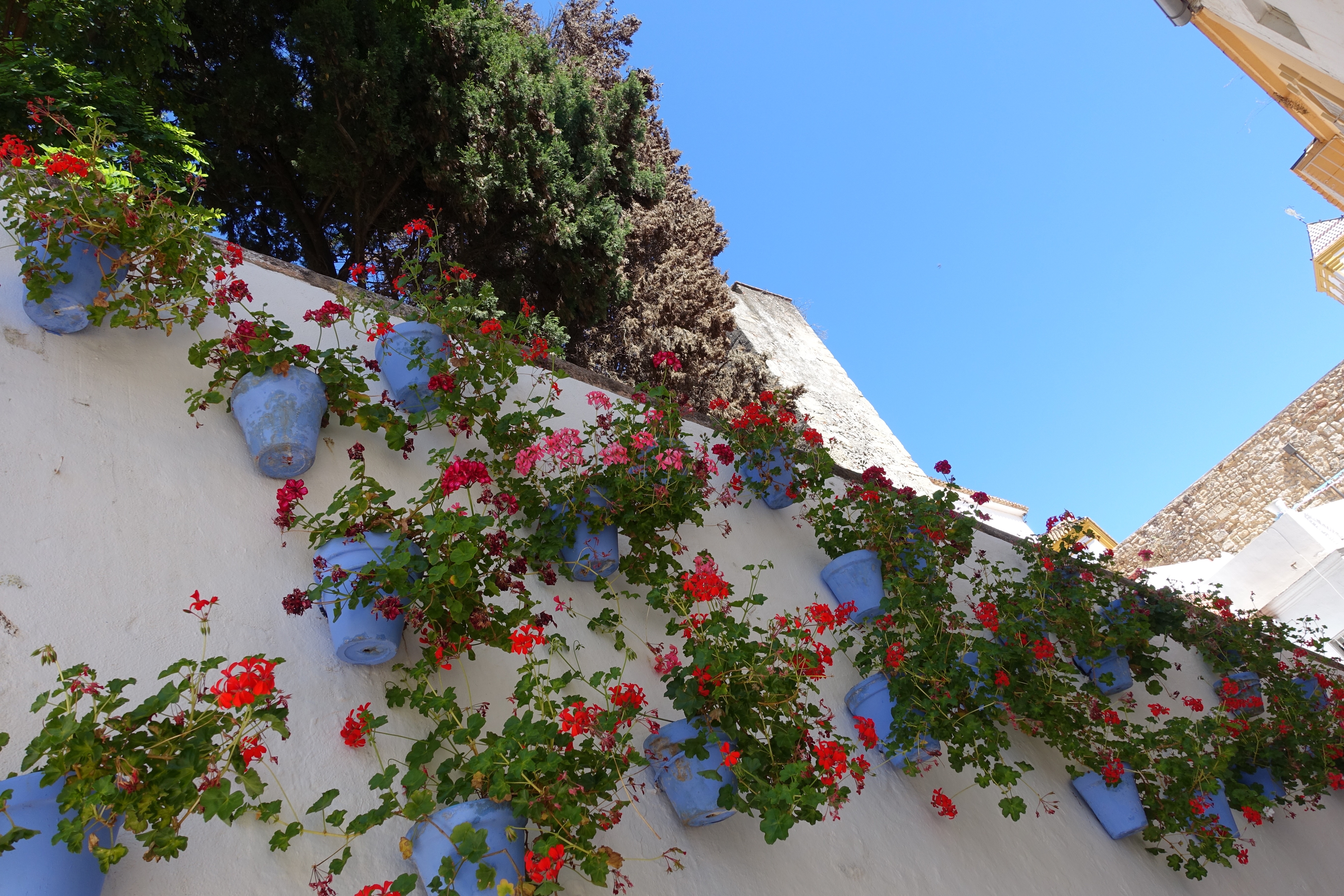 Old town Marbella has many charming corners. This is my favourite small street call " Carmen"  we go through here before we reach to the church La Iglesia de la Incarnacion. I visit this church quite often for ceremonies , Classic concert, Charity concert. If you are living in Marbella and incase you never visit this church for the concerts please suscribe here or follow my social media FB, Instagram, Twitter I am informing all my contacts when they have charity concerts. You will enjoy I am sure.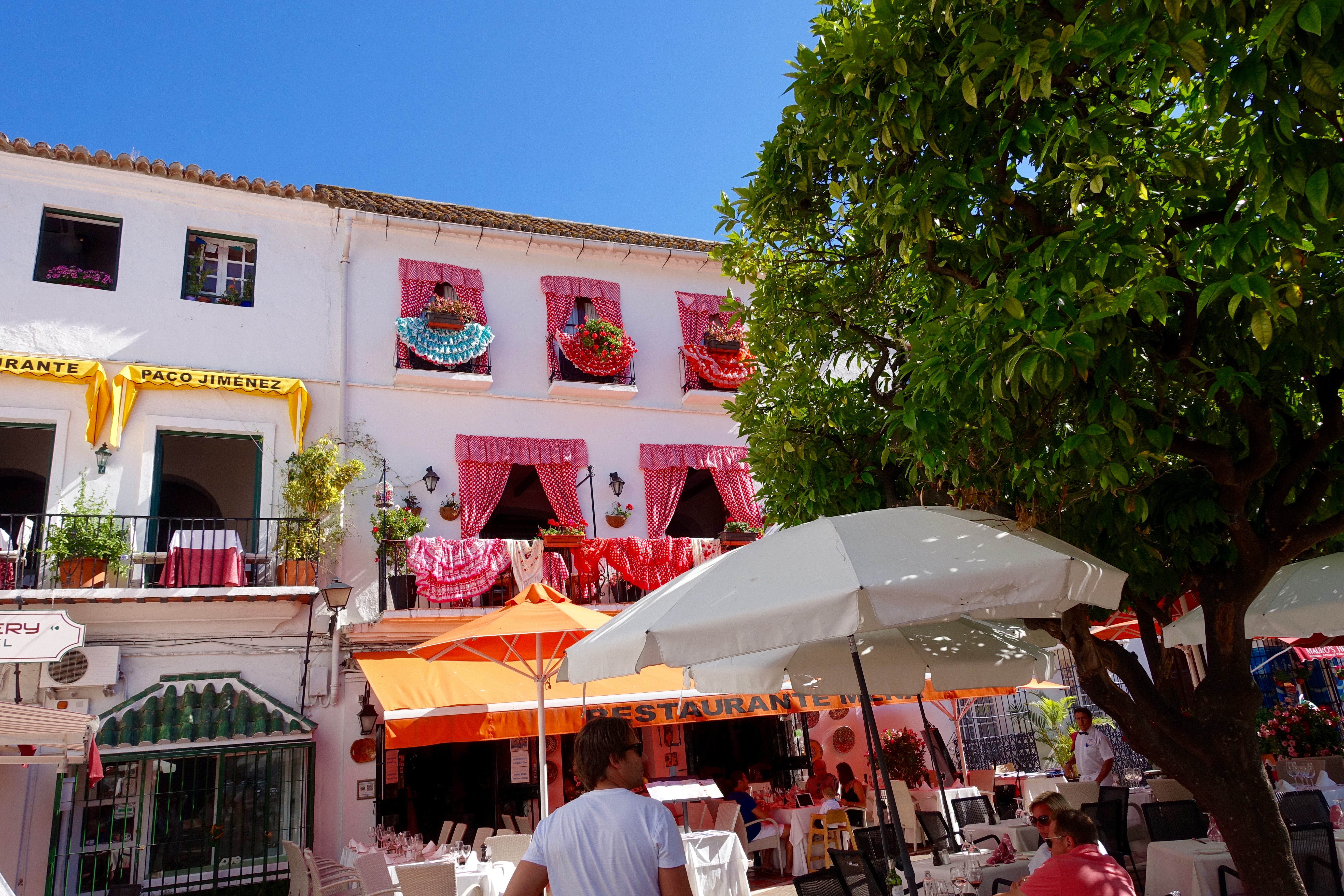 Famous Orange square is the Main Square of Old Town Marbella where you can see City Hall in a center and many typical Spanish restaurants around it.  Very pretty place with full of flowers this time of the year. You must visit this place if you are in Marbella visiting from outside. You can find cute small shops for hopping and you may find ideal Andalucian items to go home with.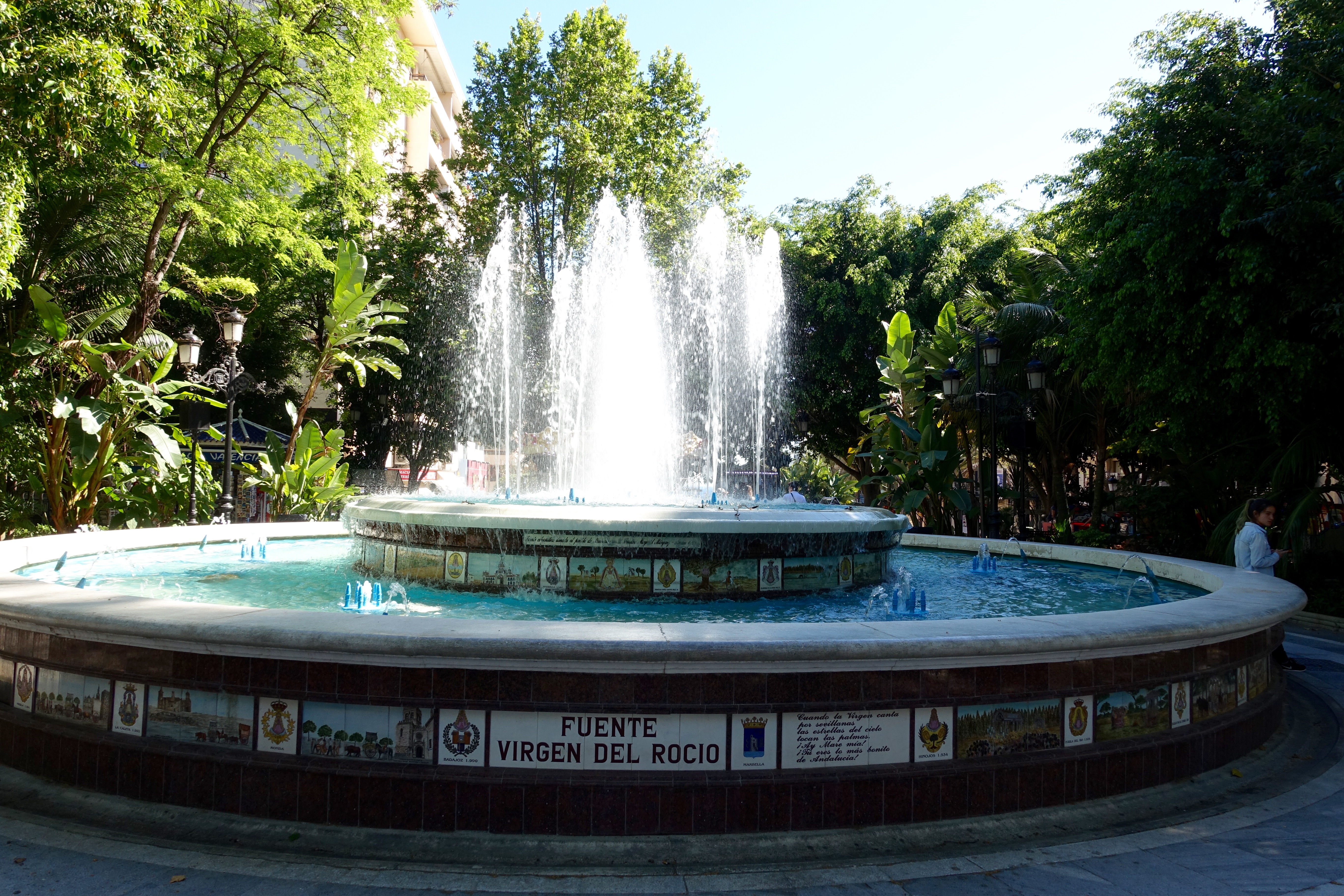 Marbella has so many things to offer. There are so much more to see. Please share your experiences in Marbella and your favourite corner in town in the comments box below. All the photos I shared on this Blog are my favourite corner in Old Town Marbella captured by my Sony RX 100III. Video will be also soon on my Youtube Channel Saeko Hamada.
I am happy to live in the town that I love so much. I wish many of you also living in the town that you love. This small town in Costa del Sol Spain is a most friendly town for the foreign visitors. Many of the tourist consider buying their home in 2nd visit, It did happened to me and many of my friends, It may happen to you also.. quite possibly it will.
Saeko Hamada   27th May 2017 Marbella