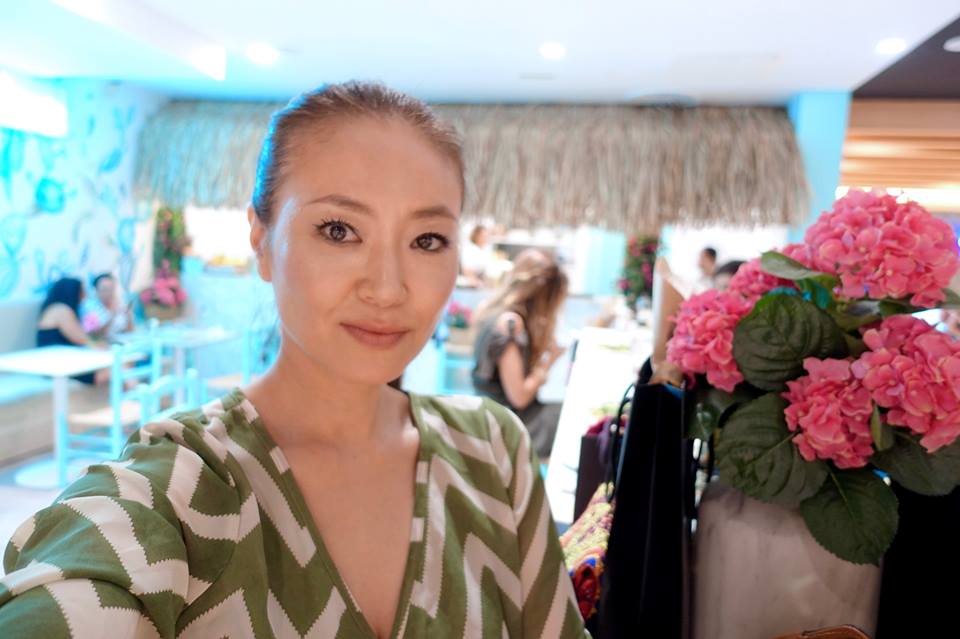 Extreme Blogging ECI Event have been divided in 3 parts on my blog. This is vol. 3 I could go on up to Vol. 10 that's how intensive it was this One day Blogging program by El Corte Ingles. It was a fantastic day to get to know more about our favourite store and to spend time with other bloggers in Marbella. It was a Extremely Fun Day.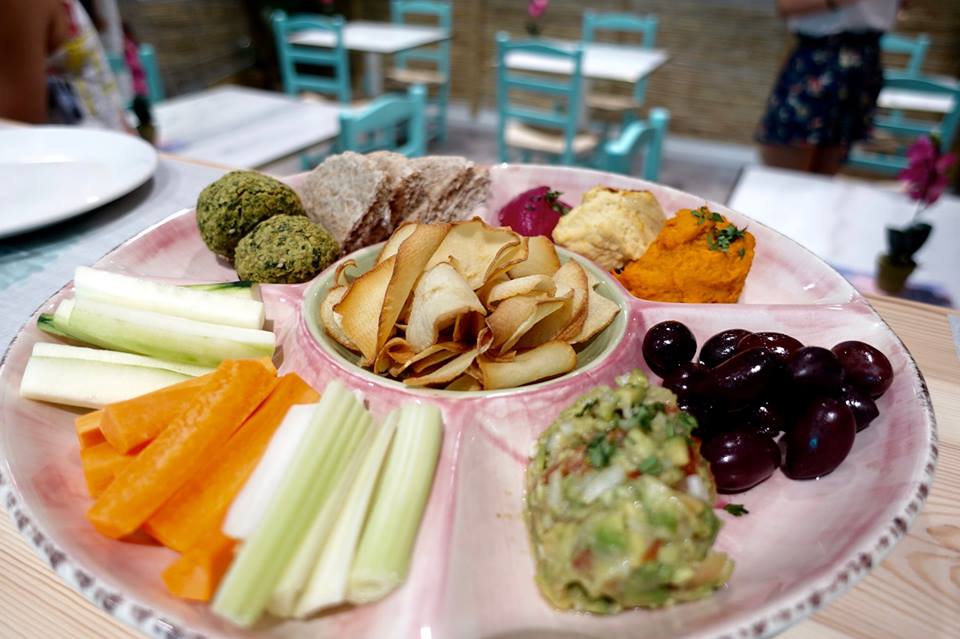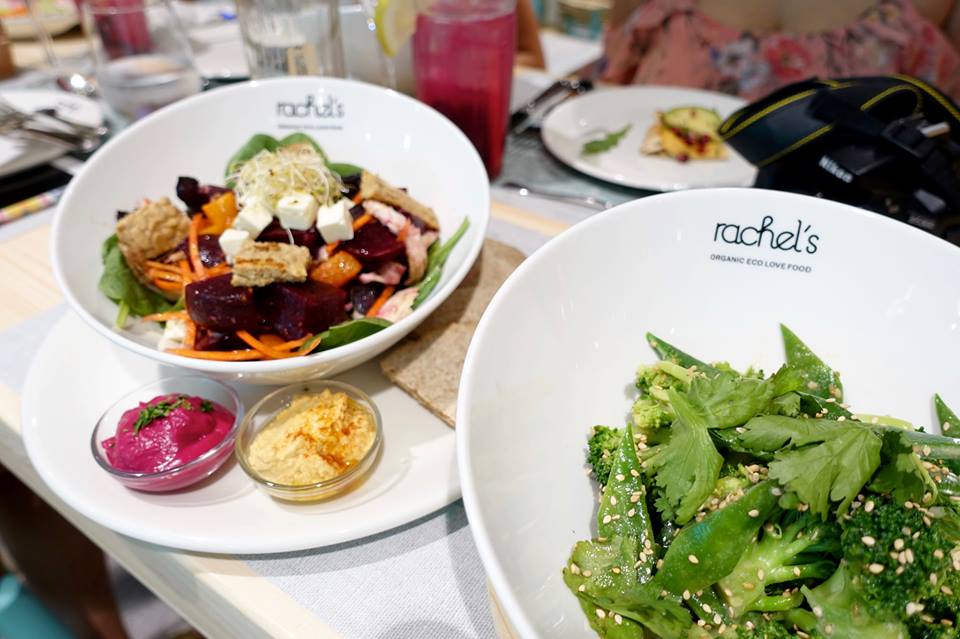 " Rachel's Eco Love " is my  favourite place to have a breakfast -Lunch-Snack in El Corte Ingles Puerto Banus . The Ultimate Diet Cafe to feel good about ourselves. Eating habit has changed drastically last 5 years on this planet . I was always eating clean in my house since my childhood and now I understood why my mother was so insisted to give us a super healthy food. Because of her I did't grow up with sugared soda and junk foods. One of the thing I told to my husband when we met 8 years ago was " Stop drinking Sugared Sodas ". We both don't drink alcohol , don't smoke, why we have to have something clearly bad for our health.. Not very wise thing to do.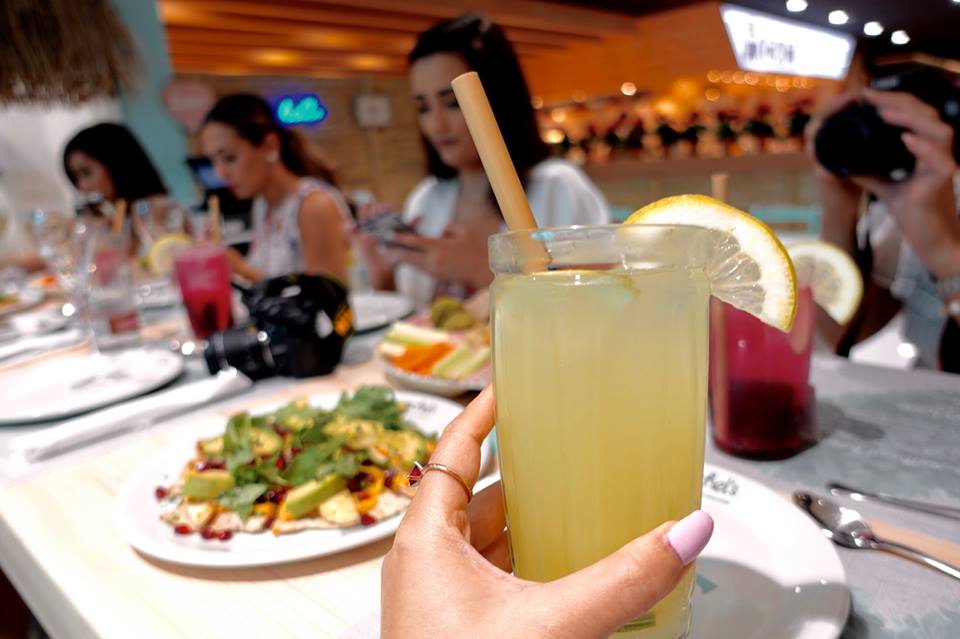 Instead we drink something like this photo above, " Ginger lemonade " how delicious it is you must try it next time you are in Rachel's ECI Puerto Banus.  This is something I make and drink at home and I even travel with lemon and ginger to make this drink every morning in everywhere I am.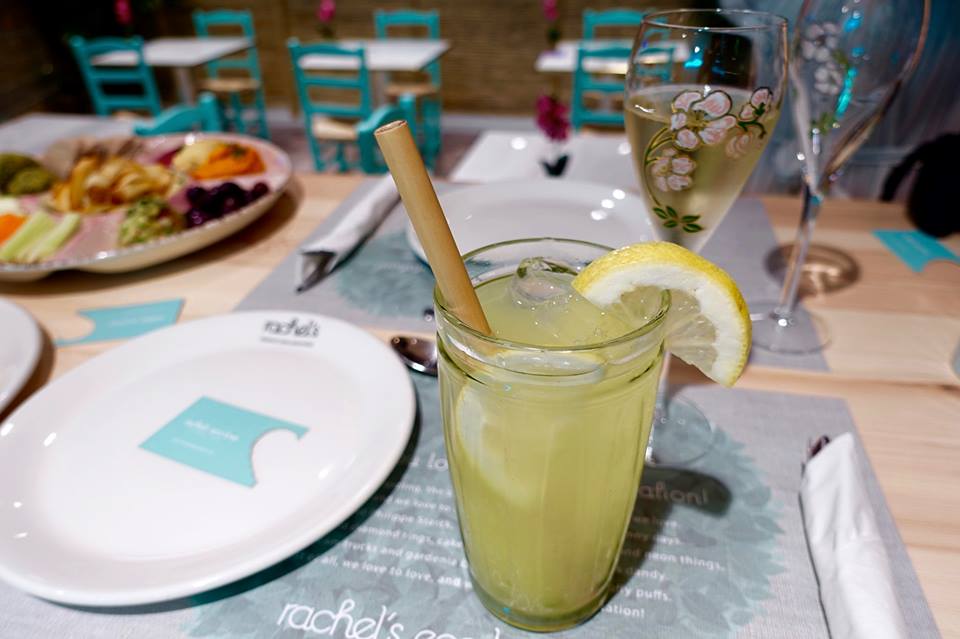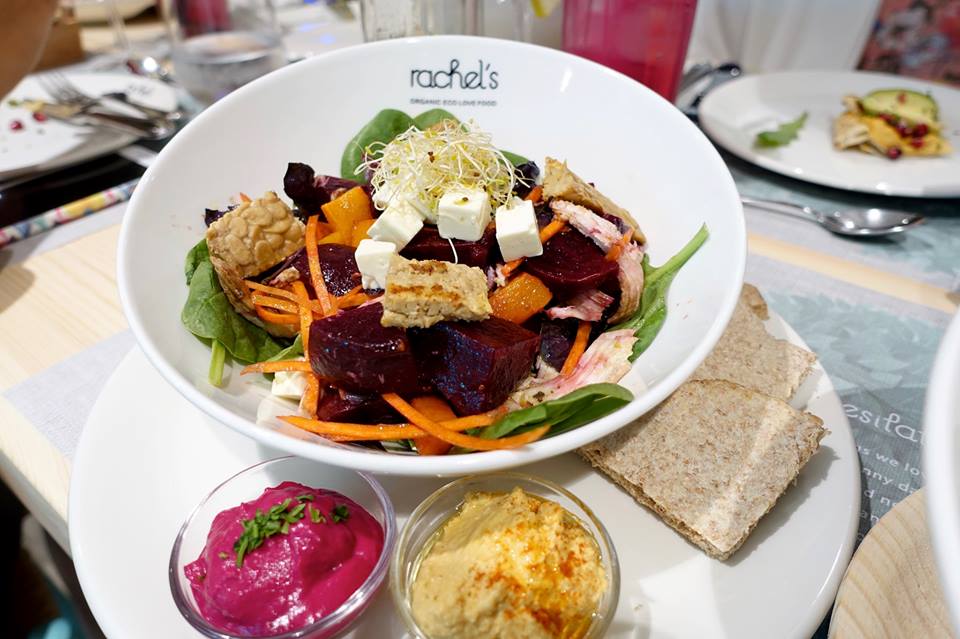 I love freshly made food. It is not a fashion for me. It is my whole life. I never expected to have so many cafe and restaurant to be so healthy in my time. How happy I am is beyond your imagination. Until 5 years ago for me eating out was purely for social. I never enjoy eating processed food with full of chemical and extra calorie . We were always enjoy going to the restaurant that provide freshly cooked meal it was not easy to find. Now we have so many  place to go and day by day more places opens. This Ultimate Diet movement looks like recent fashion but for me it was necessity and long term wish came true. Thank you Rachel's and so many others for supporting our healthy lifestyle in Marbella.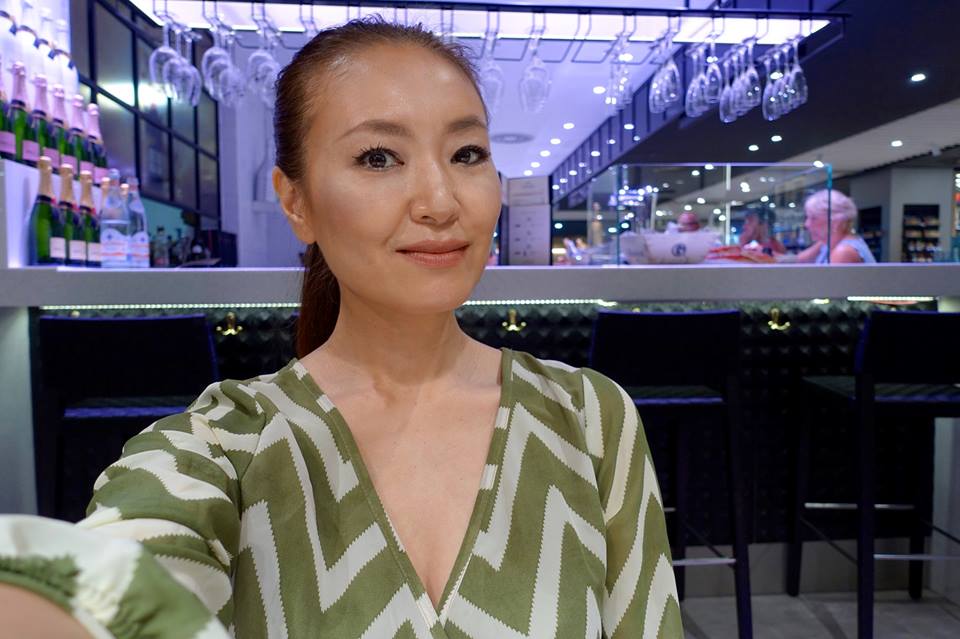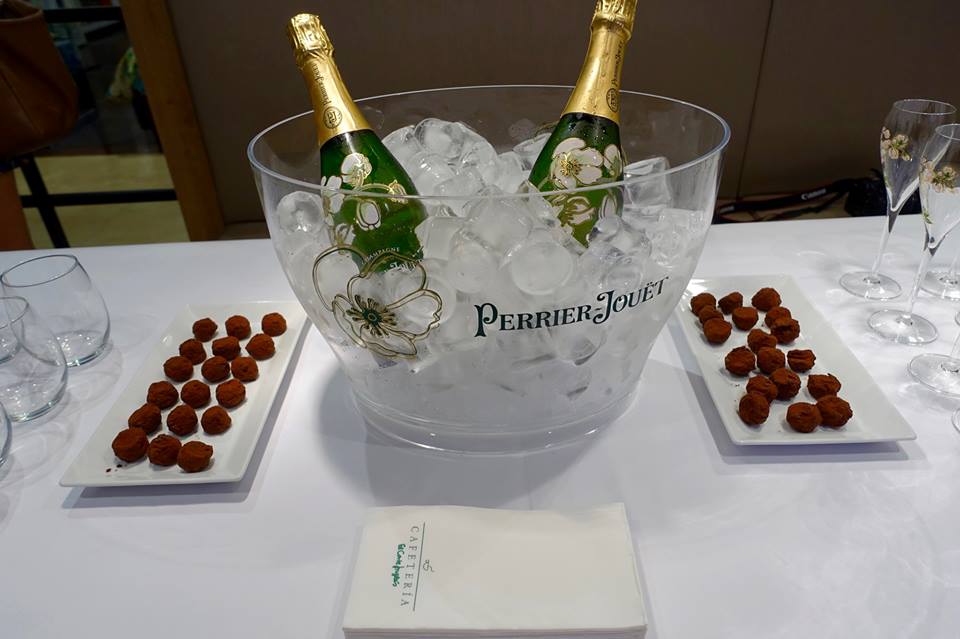 Champagne Company Perrier Jouet is famous for it's Belle Epoque bottle designe. We had a very interesting Fashion history lecture by Carola Tocca Exclusive Vip relation – Personal Shopper of El Corte Ingles Puerto Banus. During a social high season in Marbella we all may change 3 times a day, but in Belle Epoque they used to change 12 times a day Carola said and showed us Morning outfit to Evening ball gown in 20's style from ultimate Fashion brand such as La Perla , Armani and others , it was such an enjoyable moment I wish ECI will organise something like this monthly and presents us each brand's and fashion histories. Very interesting to listening to.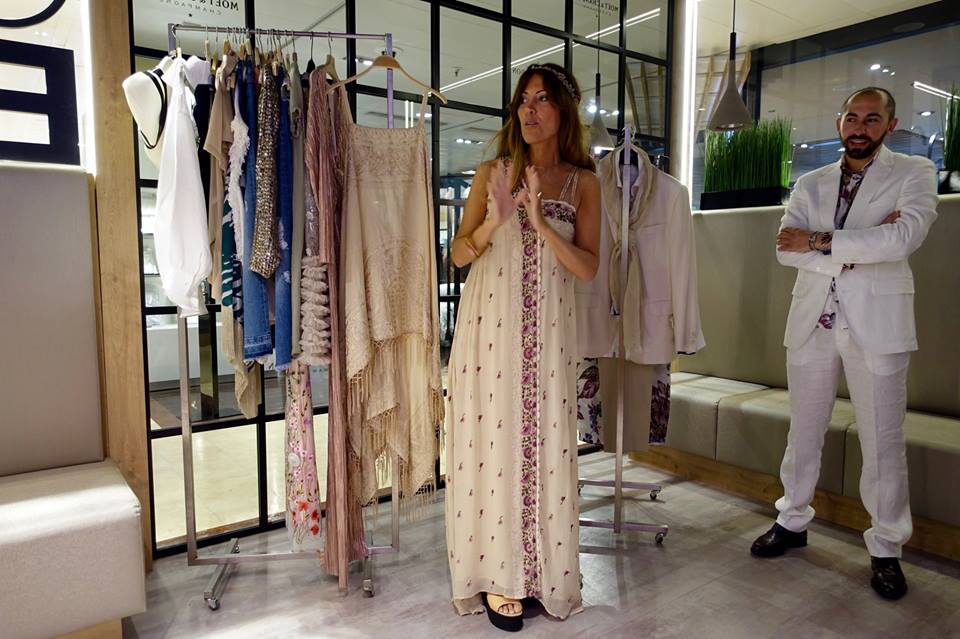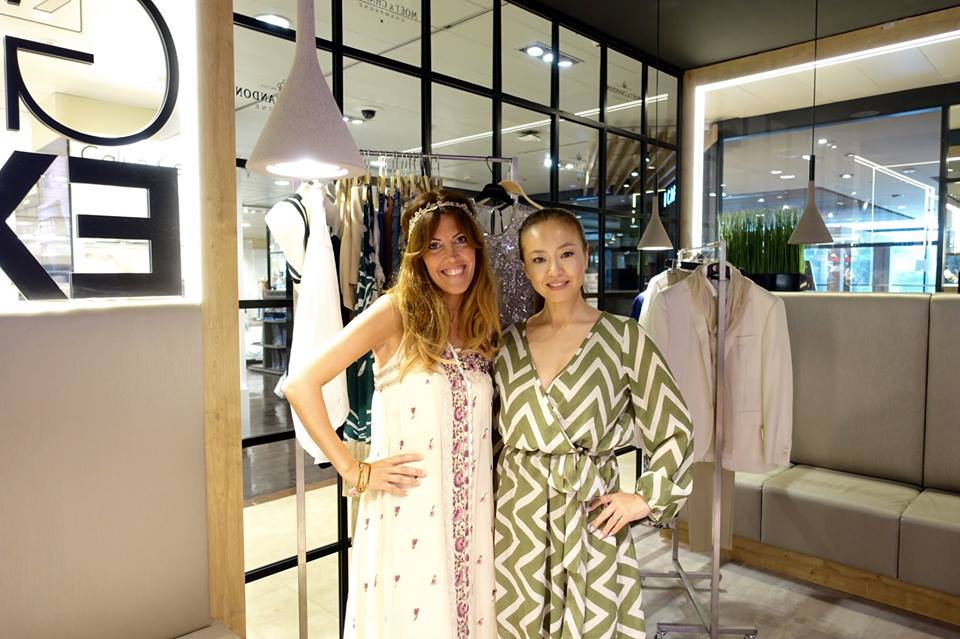 Dear, Carola and entire team of El Corte Ingles Puerto Banus & Marbella. Thank you so much for exceptionally wonderful day to have whole day experience in ECI. All of us had a great time and definitely unforgettable event out of 1000 events we have in Marbella High season.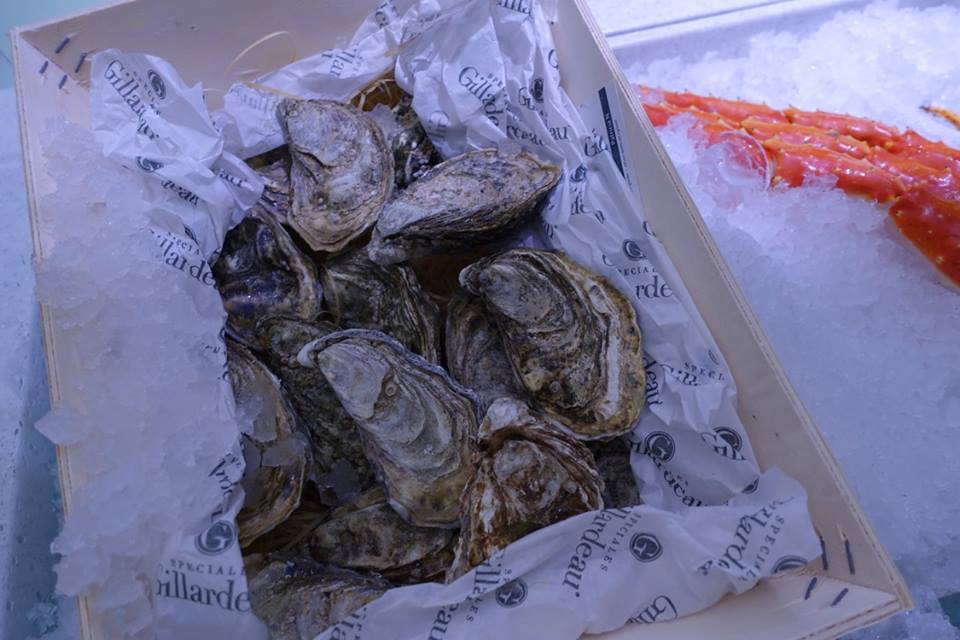 And thank you for making our daily life easy. In case you don't know and  living in Marbella ,We can all order fresh Crab and oysters every day at Gastro Bar in El Corte Ingles. Great news for Summer Home Party.
Thank you for visiting my blog. I hope you enjoyed and please share your ECI experience as well in box below.
Wishing you all a beautiful summer in Marbella.
July , 2017 . Marbella.
Saeko Hamada