Rotary Club Marbella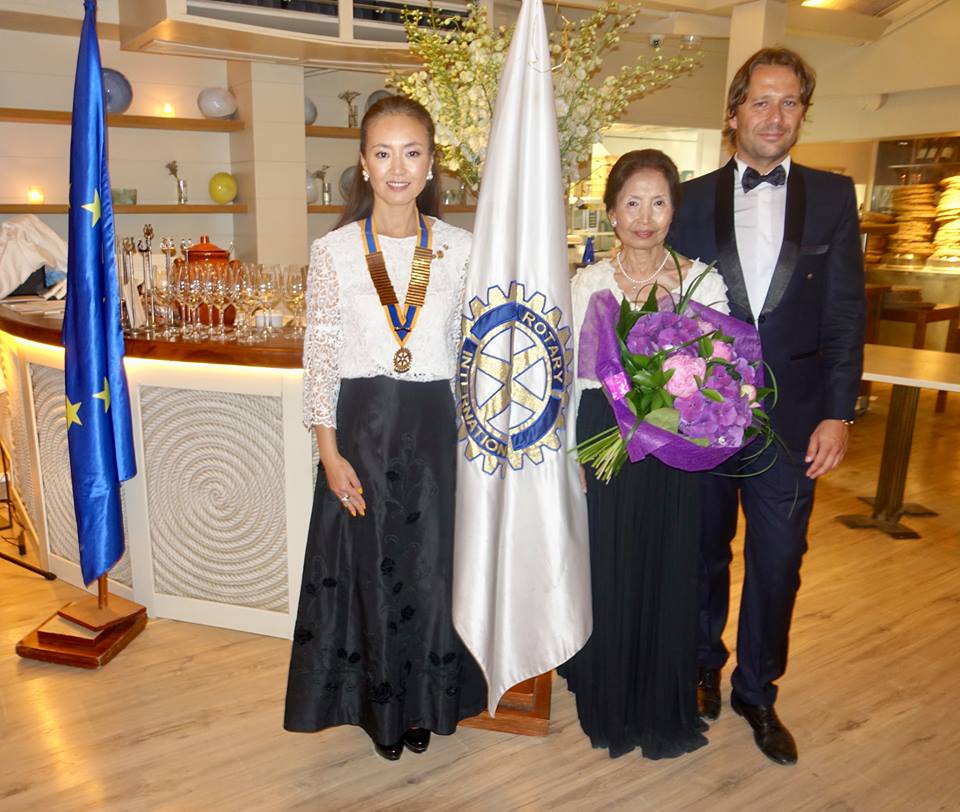 I am a Rotarian for 9years at Rotary Club Marbella where we have our headquarter at Hotel Puente Romano Marbella since 1979. The last 26th of June I became a president of our club for 2018-2019. My family and friends are so proud of me and I wish my grandfather was still arrived and attending this important ceremony at our club. The ceremony of Change of Presidency is the most important event in each Rotary Club internationally we rotate presidency and the committee every year in 1 st of July. We have over 1.2 Milion members and over 3500 clubs in a world. The oldest international charitable association in a world and we are famous for spending only less than 5 % of administration fees. That is the main reason that Bill Gates Foundation support our Projecto Polio Plus and also Bill Gates himself became a Rotarian.
If I can be proud of myself as a President of Rotary Club Marbella 2018-2019 I will know the end of my presidency year. I fully committed myself to all my members and my club for working harder than ever. It's amazing that so many support I receive inside and outside of Rotary Club it gives me a tremendous strength to go on working every day for our projects and mission. My Vis president – The secretary year 2017-2018 I just missed one meeting in both Club meeting and Committee meeting through the year. I am determining to not to miss any Rotary Club meeting this year 2018-2019 for my presidency.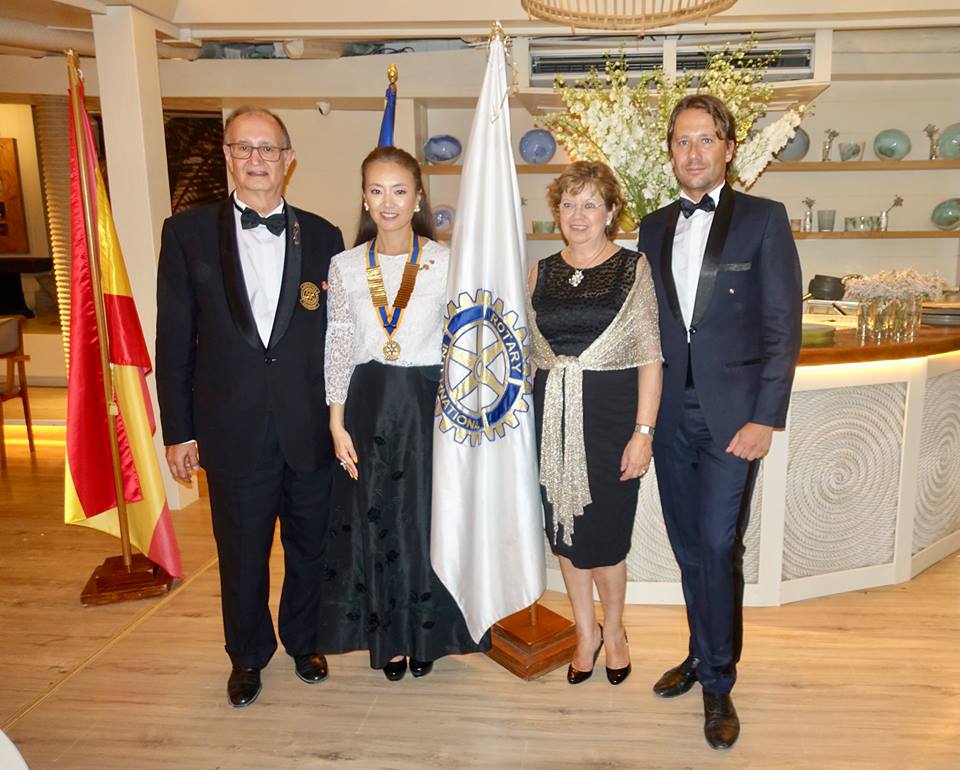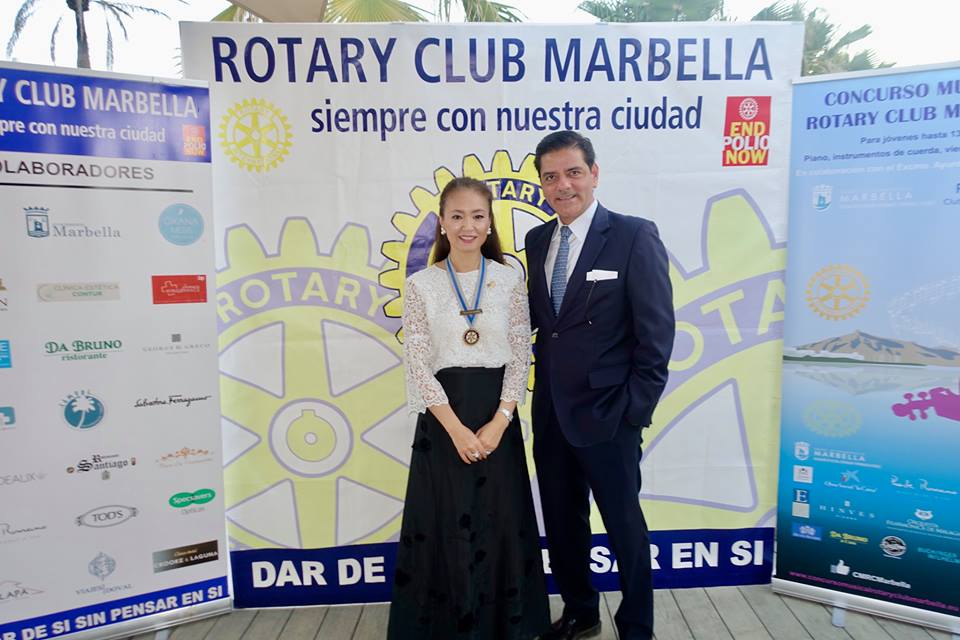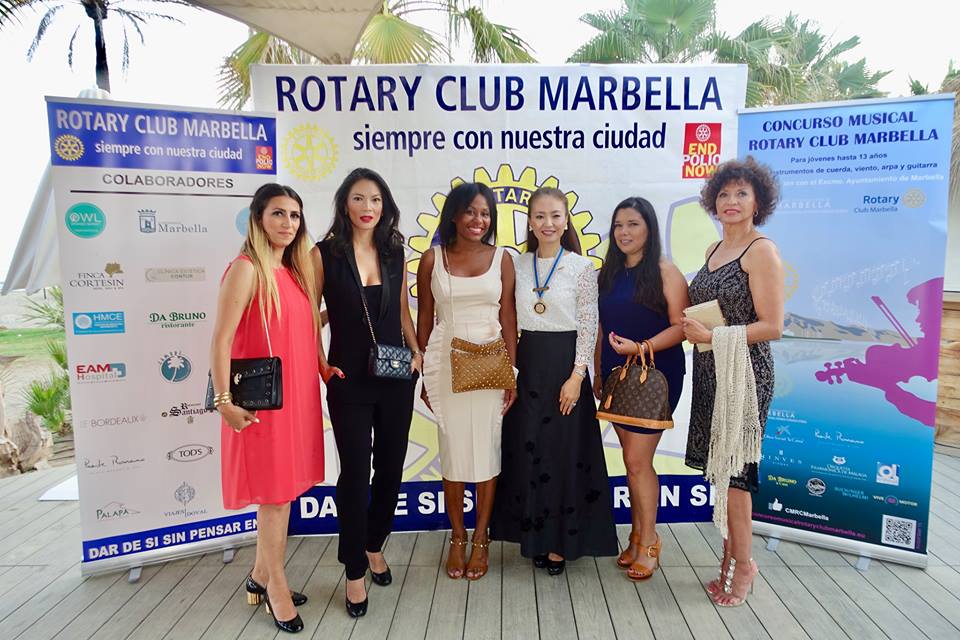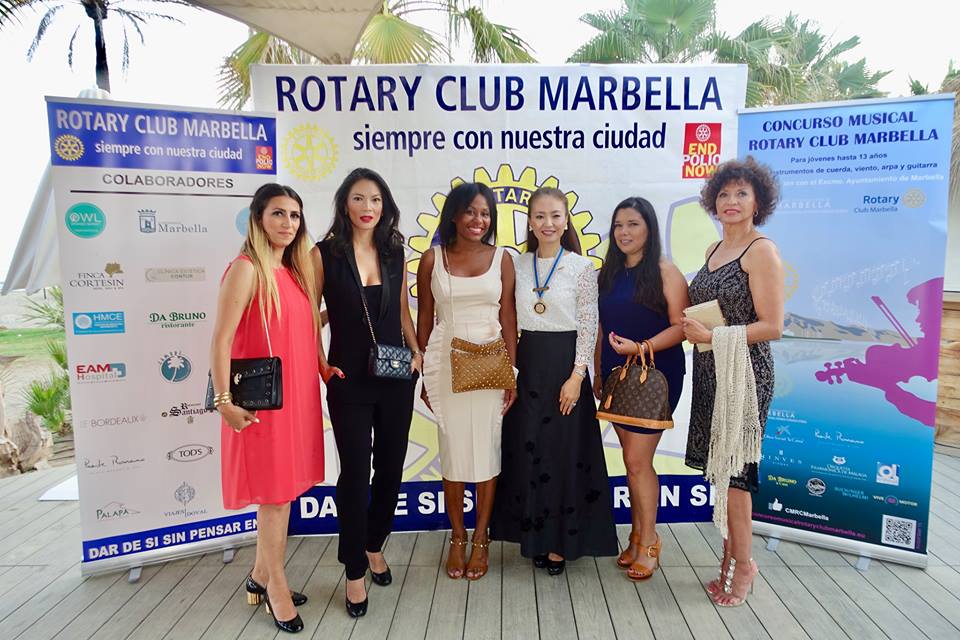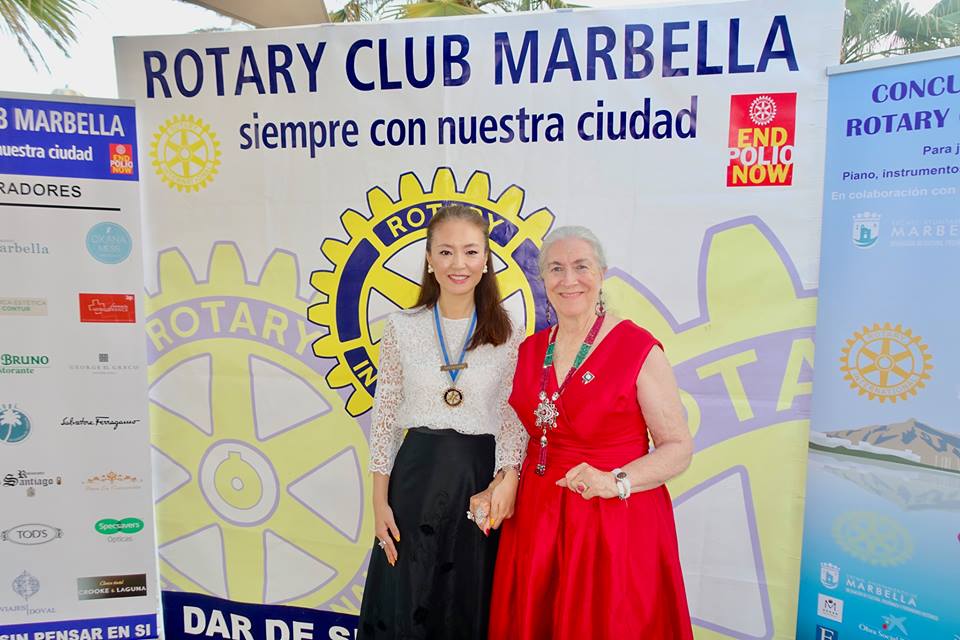 We have so many local projects and International projects I will inform at our XXXIII Rotary Club Summer Charity GALA 2018 Friday 20th of July at Finca la Concepcion. We project our charity project on a screen. Every year we are having over 400 people and over 150 raffle gifts, this year will over 200 gifts. I hope we are able to have more donation than last year and will use this fond wisely to help many people as possible and create our aid and work that all the member can be proud of themselves. This is my aim for this year. I am already started and non-stop working until all my task will finish. Thank you all other associations who supporting us and other clubs in District 2203 Zone A on Costa del Sol and individual solitary people who live in Marbella Thank you so much. How can we exist without your help? I met so many wonderful people through the Rotary Club for over 10 years. If I have a medal valued more than my Paule Harris it will be a people who stay beside me always be there for me. My family and friends are the most precious things I have in my life.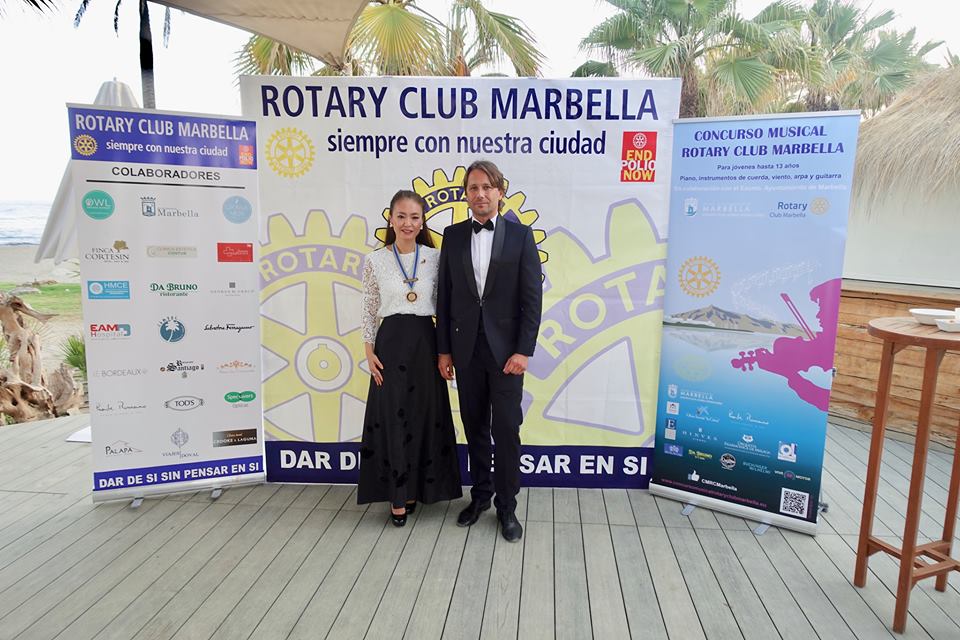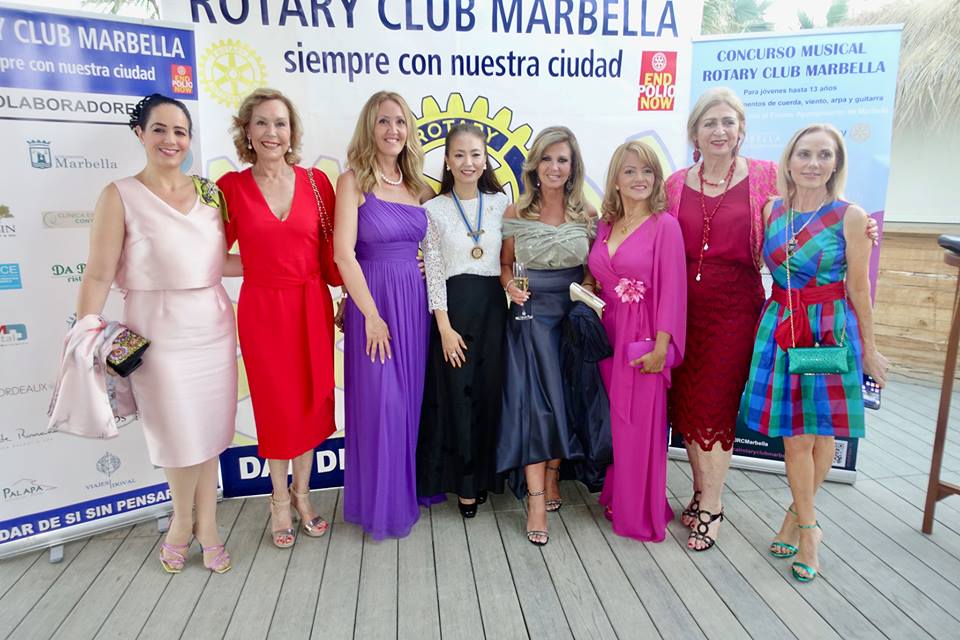 I wish you all having a wonderful summer so far. Hoping to see you all at our Charity Gala. Thank you so much for your constant support for Rotary Club Marbella and your trust for our Charity Projects locally and internationally.
July, Marbella
Saeko Hamada
President 2018-2019
Rotary Club Marbella.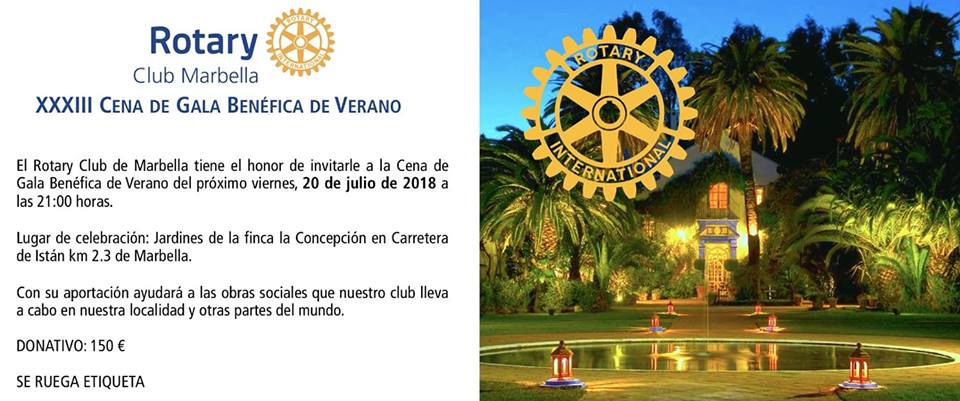 INFO- Reservation     Saeko@coastfield.net