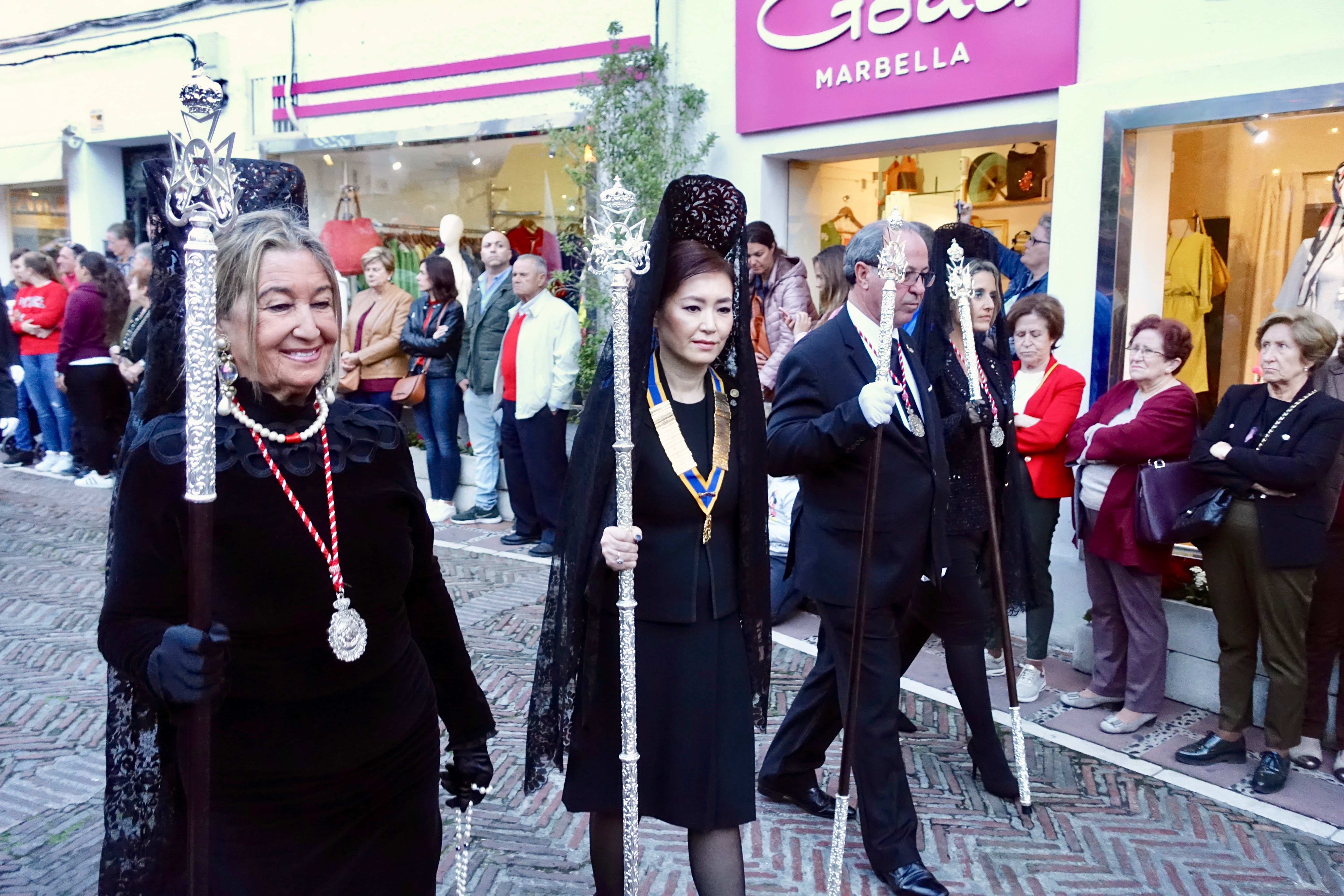 18th of April 2019 I walked on the Easter parade for Cristo del Amor in Marbella city representing our Rotary Club Marbella.
It was such an honor for me to be part of Spanish tradition.
Getting ready for El Jueves Santos en Narybu Puerto Banus Aveda Salon.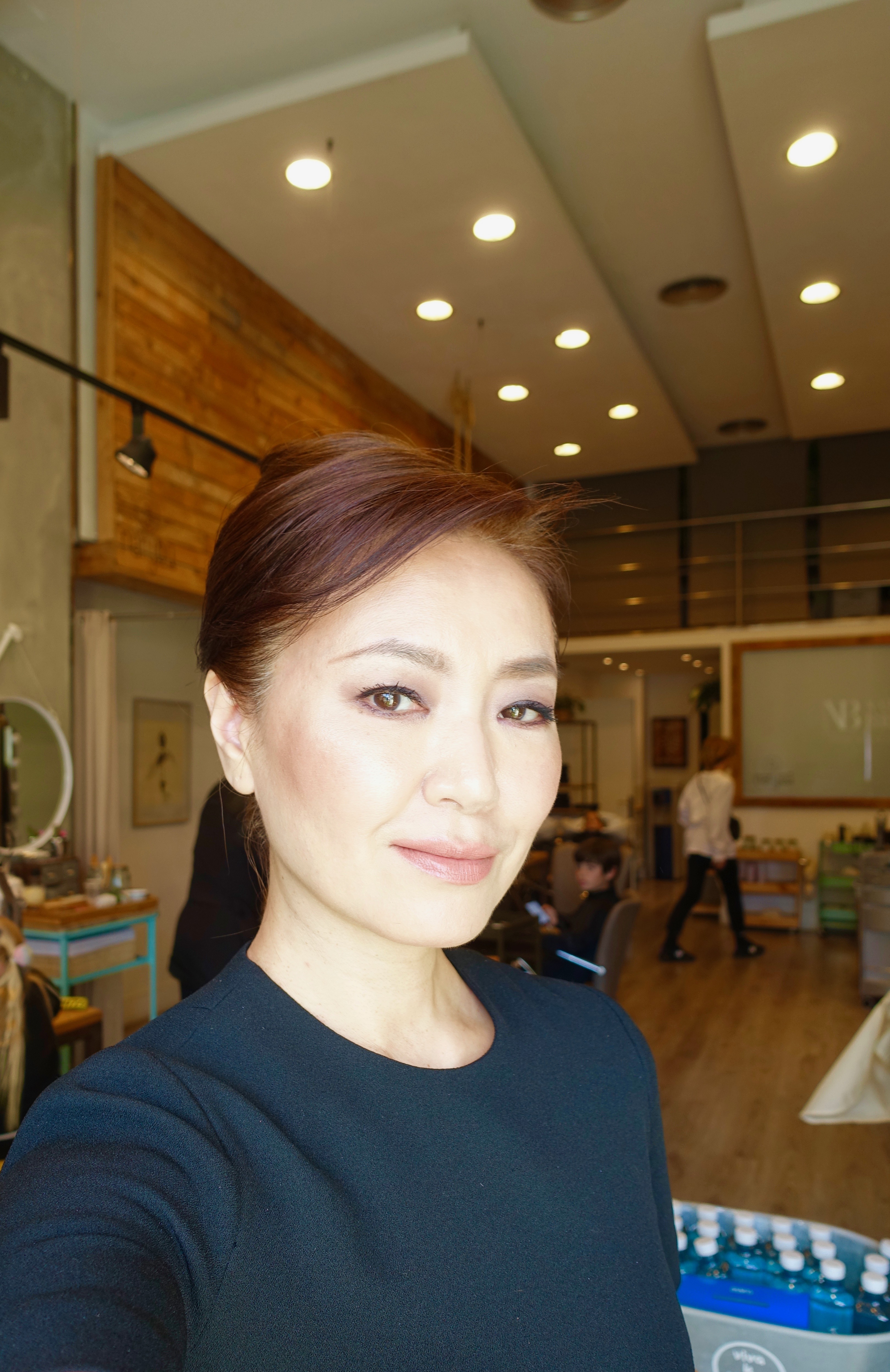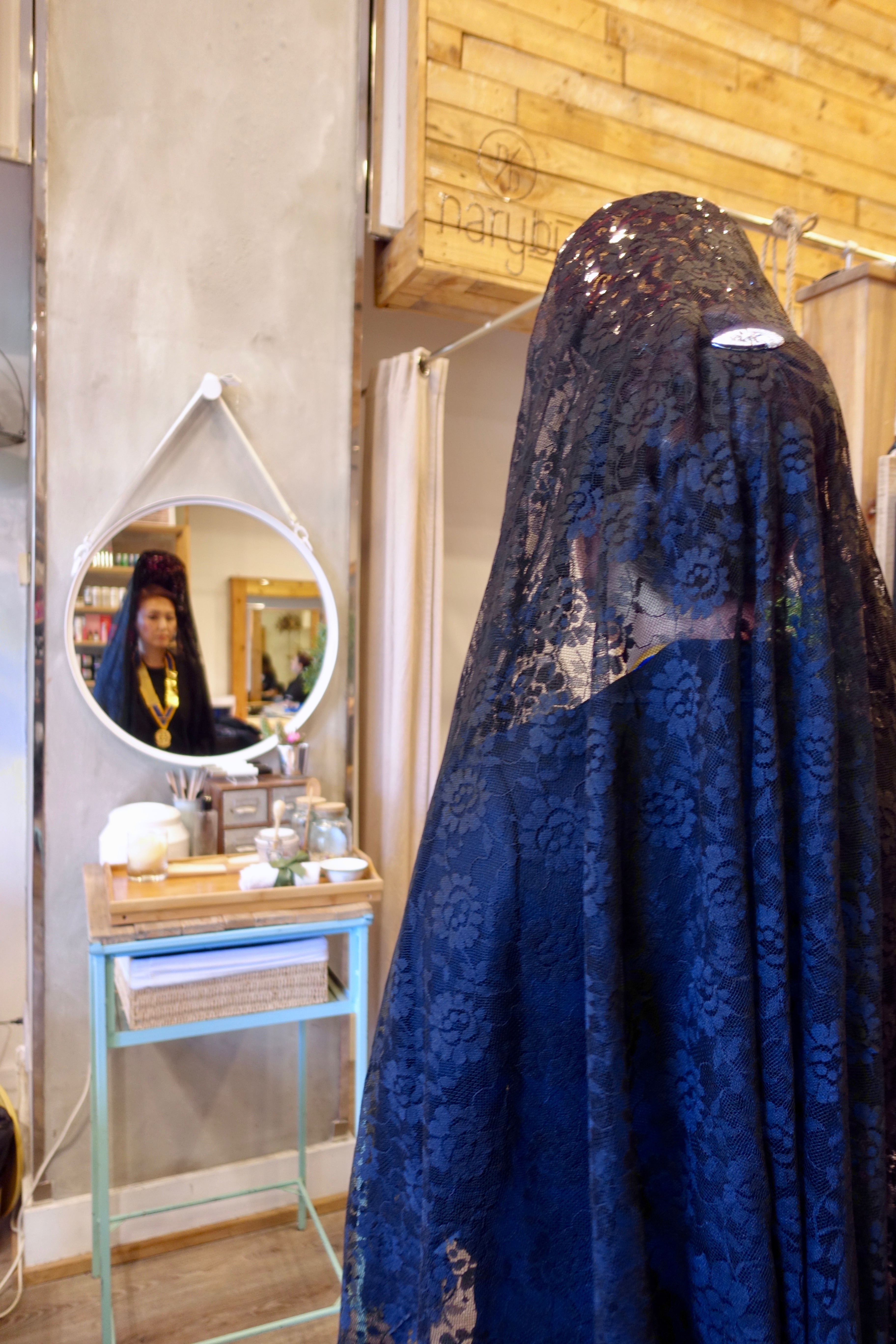 First time wearing a mantilla Spanish traditional vale for the ceremony.
Thank you Bea and everyone at the Narybu Puerto Banus Aveda Salon for helping me getting ready for my mission.
4 hours of walking in the city of Marbella.
In front of the church together with our fellow Rotarians and people from Marbella City Hall, a relaxing moment before the 4 hours walk.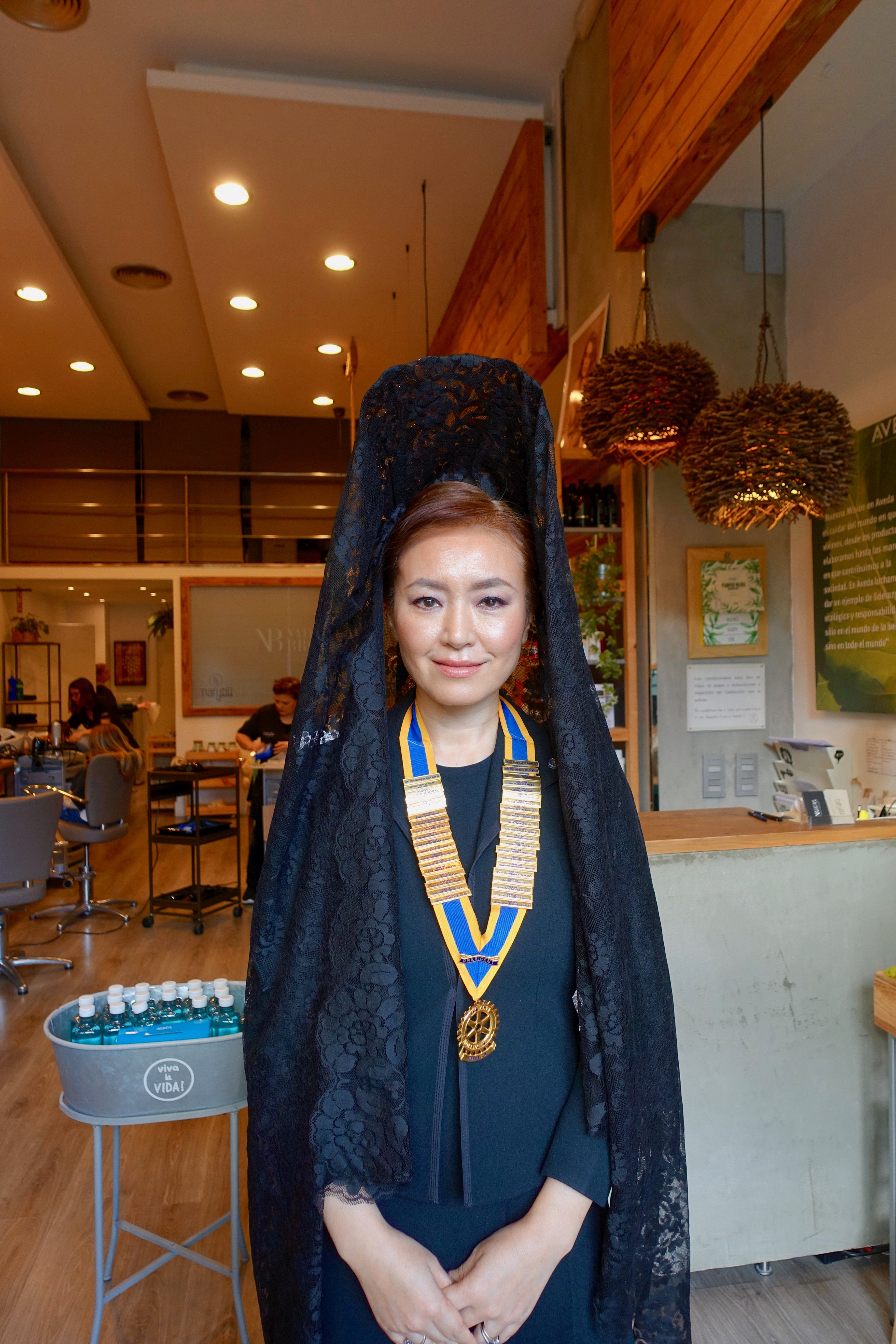 I am so proud to wear the color of the president of Rotary Club Marbella. This color comes with 39 presidents name tags. I am representing the 39th president of our club. I am very proud of our history and time we dedicate for the charity projects and activities for our community.
http://www.rotrayclubmarbella.es