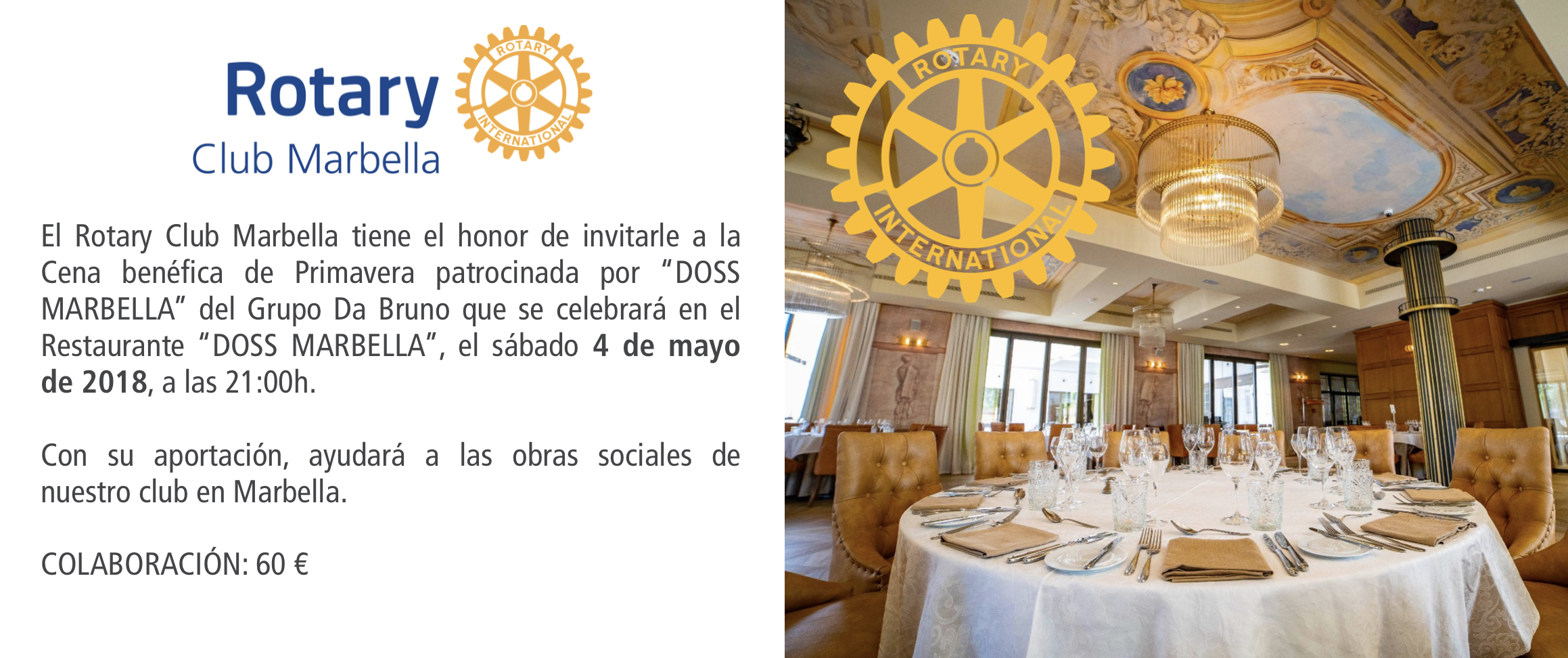 Rotary Club Marbella Spring Charity Gala Saturday 4th of May at Doss Marbella .
Rotary Club Marbella La Gala benefica de la primavera el sabado dia 4 de Mayo en Doss Marbella .
INFO Reserva por favor que contacten Saeko Hamada
saeko@coastfield.net o los miembros del club Rotario Marbella.
INFO Reservation please contact Saeko Hamada.
saeko@coastfield.net or any members of Rotary Club Marbella.
Muchas gracias por vuestro apoyo como simpre.
Thank you so much for your support as always.
Saeko Hamada
President 2018/2019
Rotary Club Marbella
Distrito 2203
Charity Vlog Play List
13 Vlogs includes Charity events & Activities in Marbella
Let me know your next Charity event. I will share and support your cause.
Contact me to Saeko@coastfield.net
Rotary Club Wellcome Young who wish to be a part of Charitable Activities. This Video is in Spanish but please have a look you will understand what is Rotaract and how many young people are actually interested and dedicate themselves foe helping others. Click This Video below to Watch.
Programas para jóvenes en Rotary

La JUVENTUD en ROTARY. Más de 500,000 jóvenes participan en Rotary cada año, en los programas Futuract, Interact, Rotaract, RYLA y el Intercambio de jóvenes estudiantes (YEP por su siglas en inglés). Disfruta y comparte este video!. Coordinación de Rotary Zona 21A#rotary#rotaryinternational#somosrotary

Pubblicato da Coordinación de Rotary Zona 25A su Lunedì 5 marzo 2018
Monsalvat For Asia Charity Dinner at Casino Marbella
Event Video is Here to Watch.
Rotary Club SUMMER Charity GALA 2018 in La Finca de la Concepcion 20th of July 21:00 Black Tie event.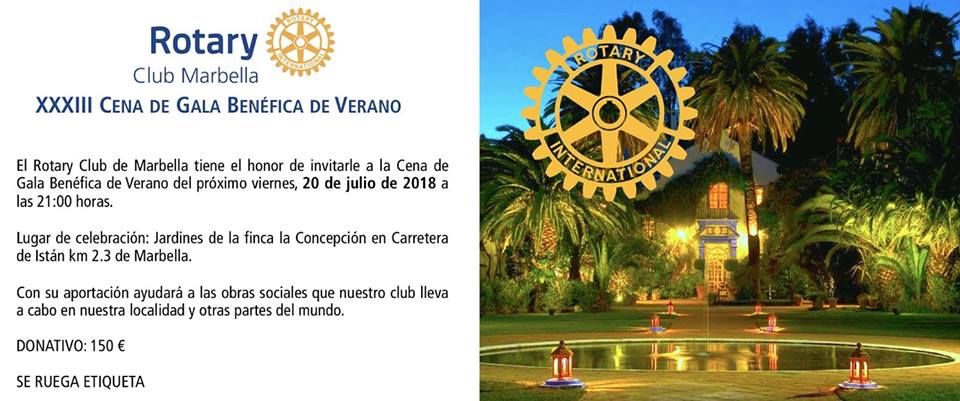 INFO – Booking
Saeko Hamada  Saeko@coastfield.net  WhatsAPP +34 639213956